"BEST" booth at the HKPC "TechEd Playground"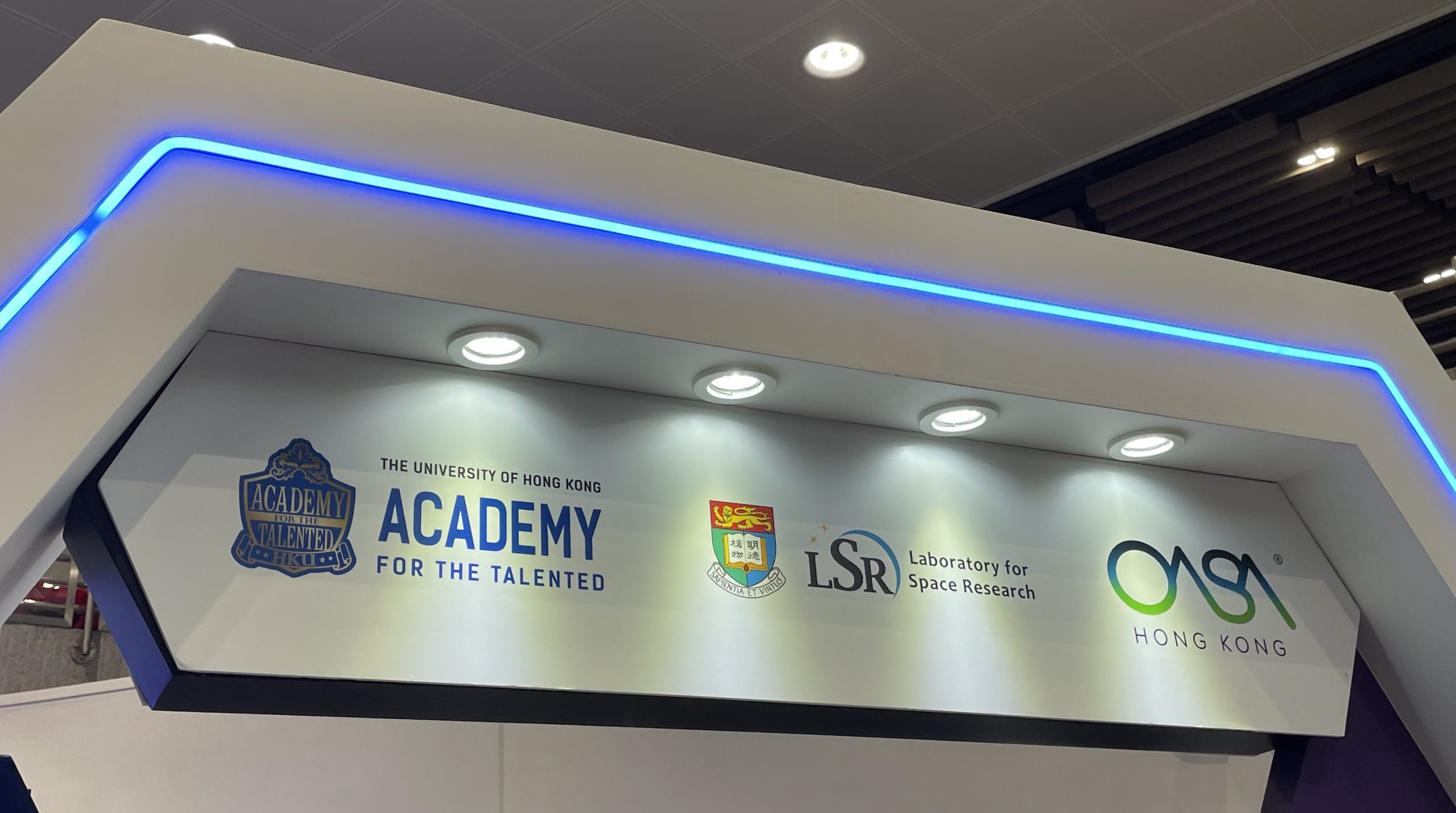 Led by Laboratory for Space Research, the winning teams of our Business & Economy in Space Technology (BEST) programme have exhibited their CubeSat designs at the new TechEd Playground, set up by the Hong Kong Productivity Council (HKPC) to support the development of technology education (TechEd). Located at HKPC Building, TechEd Playground is supported by the Education Bureau (EDB), Home and Youth Affairs Bureau (HYAB), Innovation, Technology and Industry Bureau (ITIB), Innovation and Technology Commission (ITC), Office of the Government Chief Information Officer (OGCIO) as well as over 80 groups and organisations from schools, youths, technology companies and public sectors.  The TechEd Playground showcased the latest TechEd solutions under 6 thematic topics: Aerospace Technology, Cybersecurity, Green & Bio Technology, Robotics Engineering, Smart City and Virtual World Technology.
Victoria Shanghai Academy's project "QBE Agricultural Monitoring", winner of The "BEST Overall Award", consisted of the use of a remote sensing CubeSat as a real-time crop monitoring system for farmers that can expand production and maximise yields.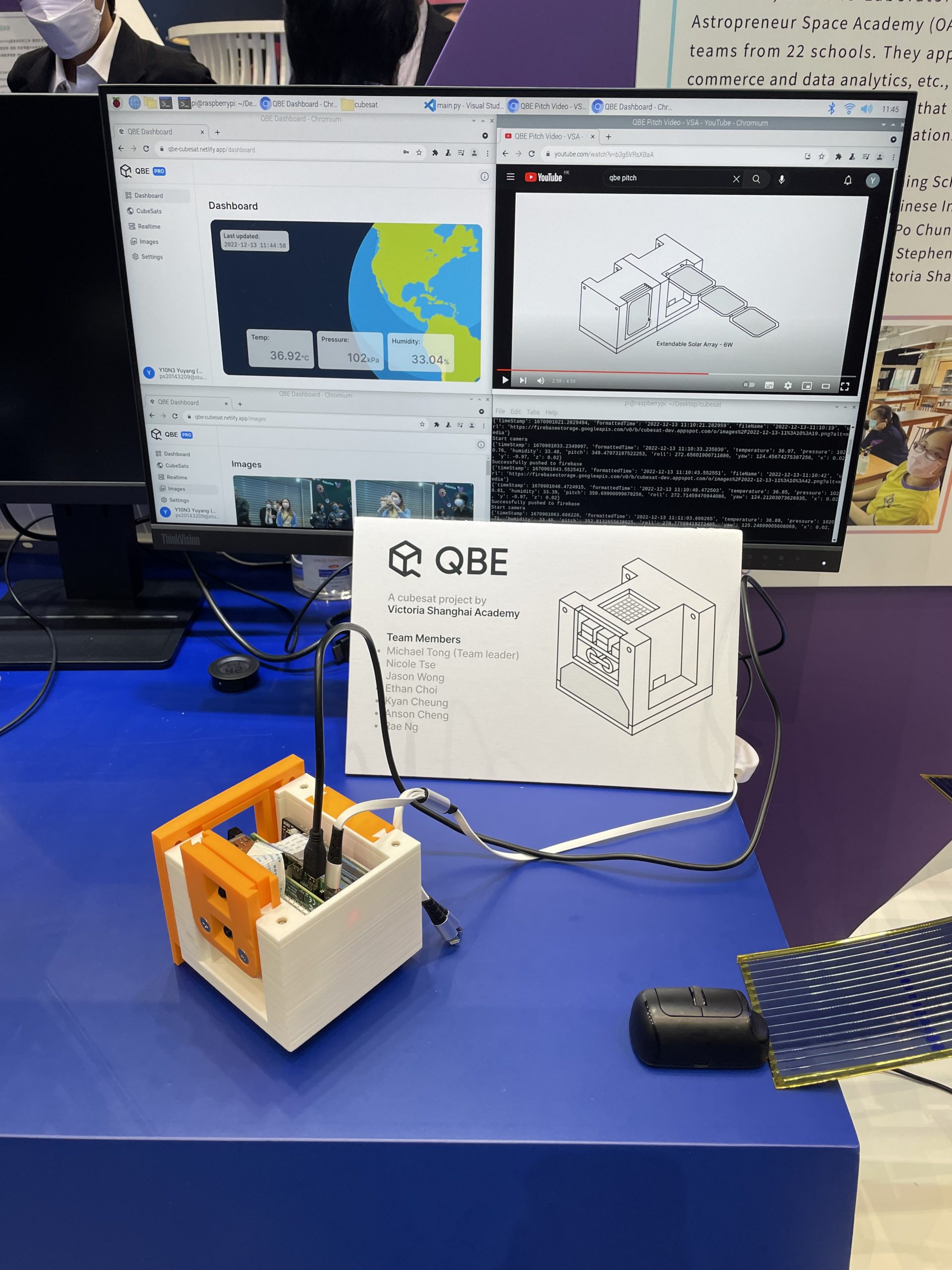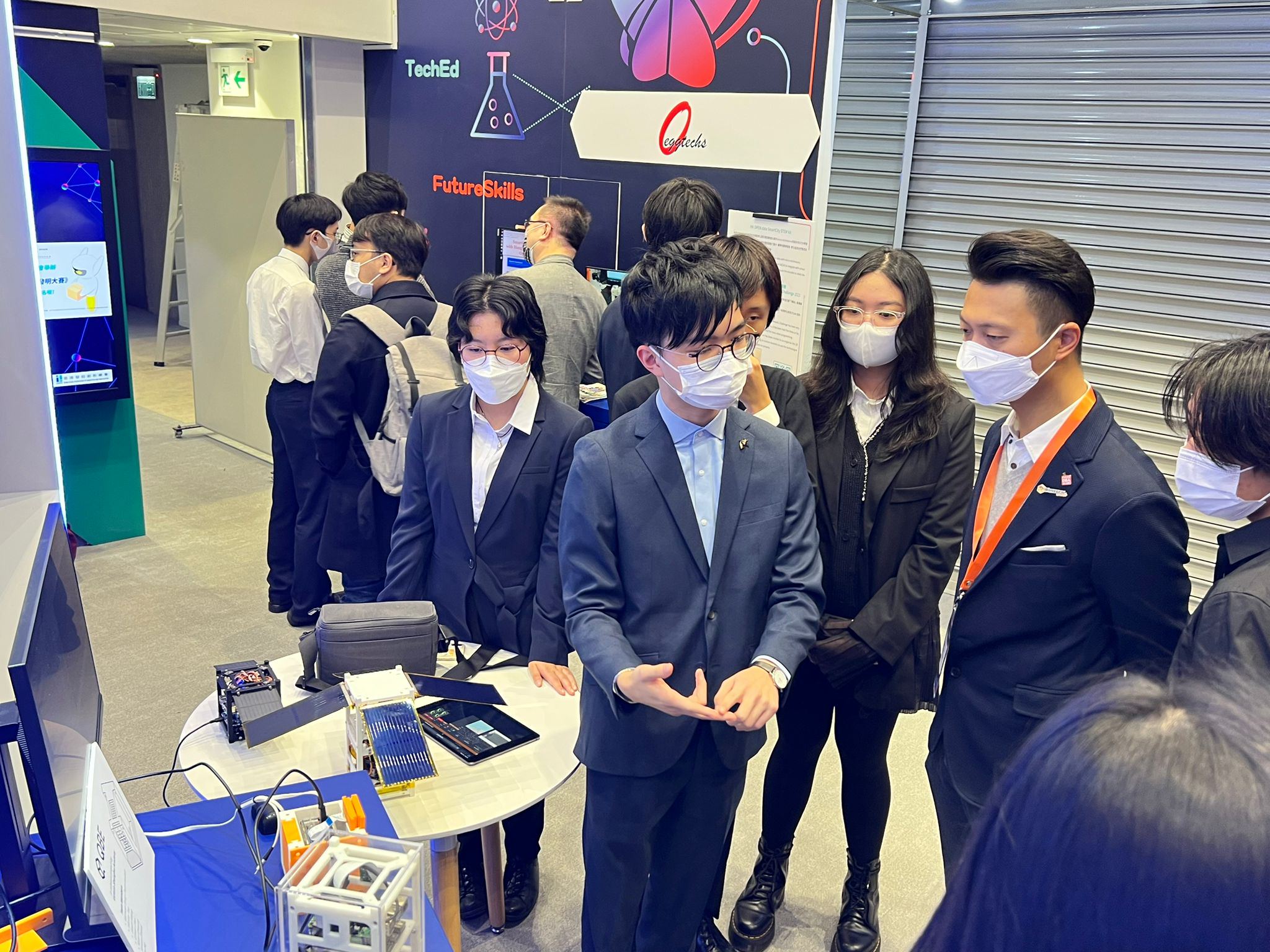 The project "spASH" of St. Stephen's Girls' College has won "The BEST Astropreneurship Award", which worked on a meaningful initiative that allows people to commemorate deceased loved ones in a special way. They proposed an affordable commemoration service by sending small samples of cremated ashes into earth orbit with a CubeSat. The in-orbit camera can send back pictures of earth, and  the CubeSat also allows people to send commemorating messages to Space.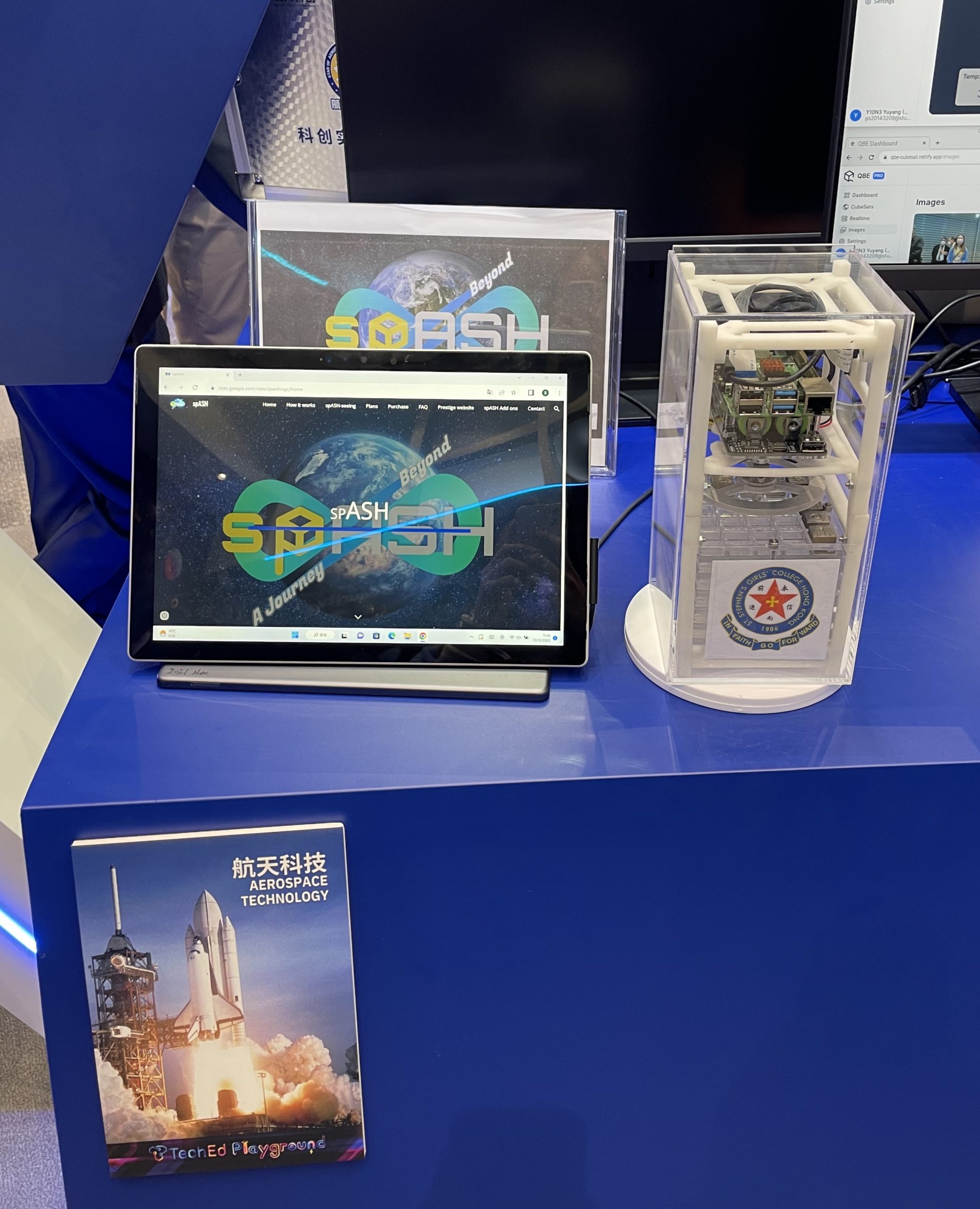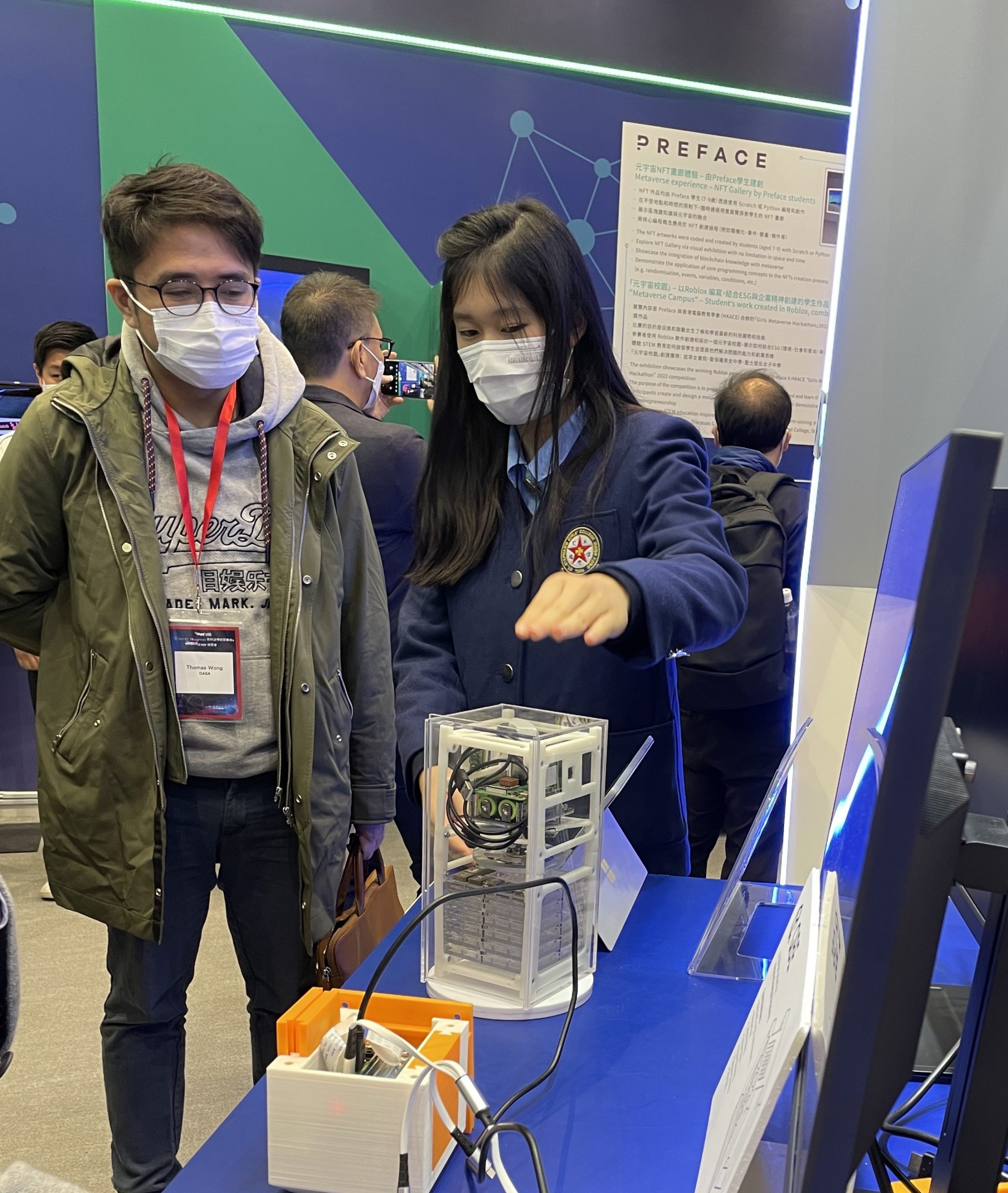 The opening ceremony has been held on 13 December, 2022 and the exhibition is now open to all at HKPC Building, 78 Tat Chee Avenue, Kowloon Tong. Opening Hours are 9am- 6pm (Monday to Friday).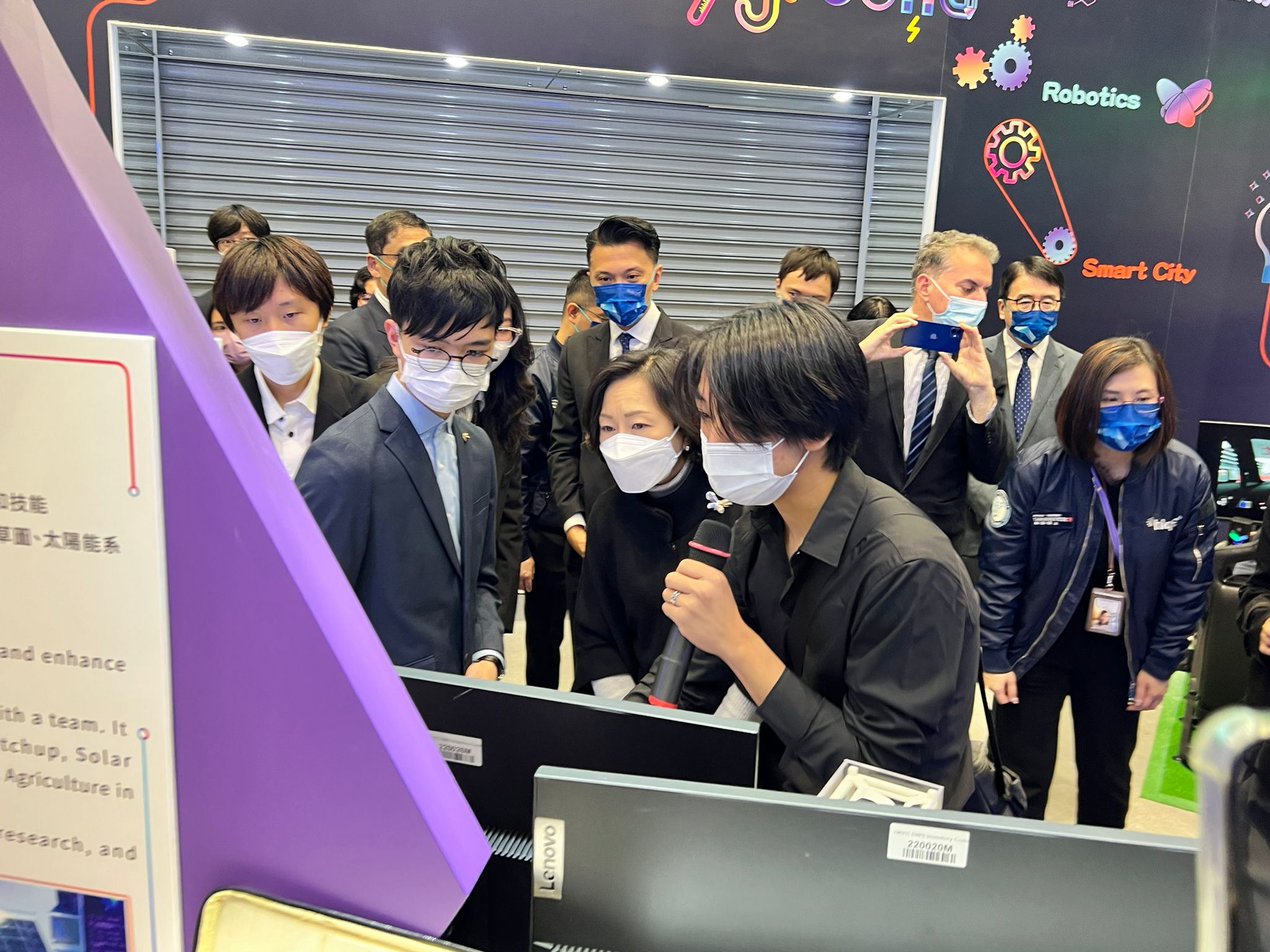 Students introducing their CubeSat to Miss Alice Mak, SBS, JP, Secretary for Home and Youth Affairs.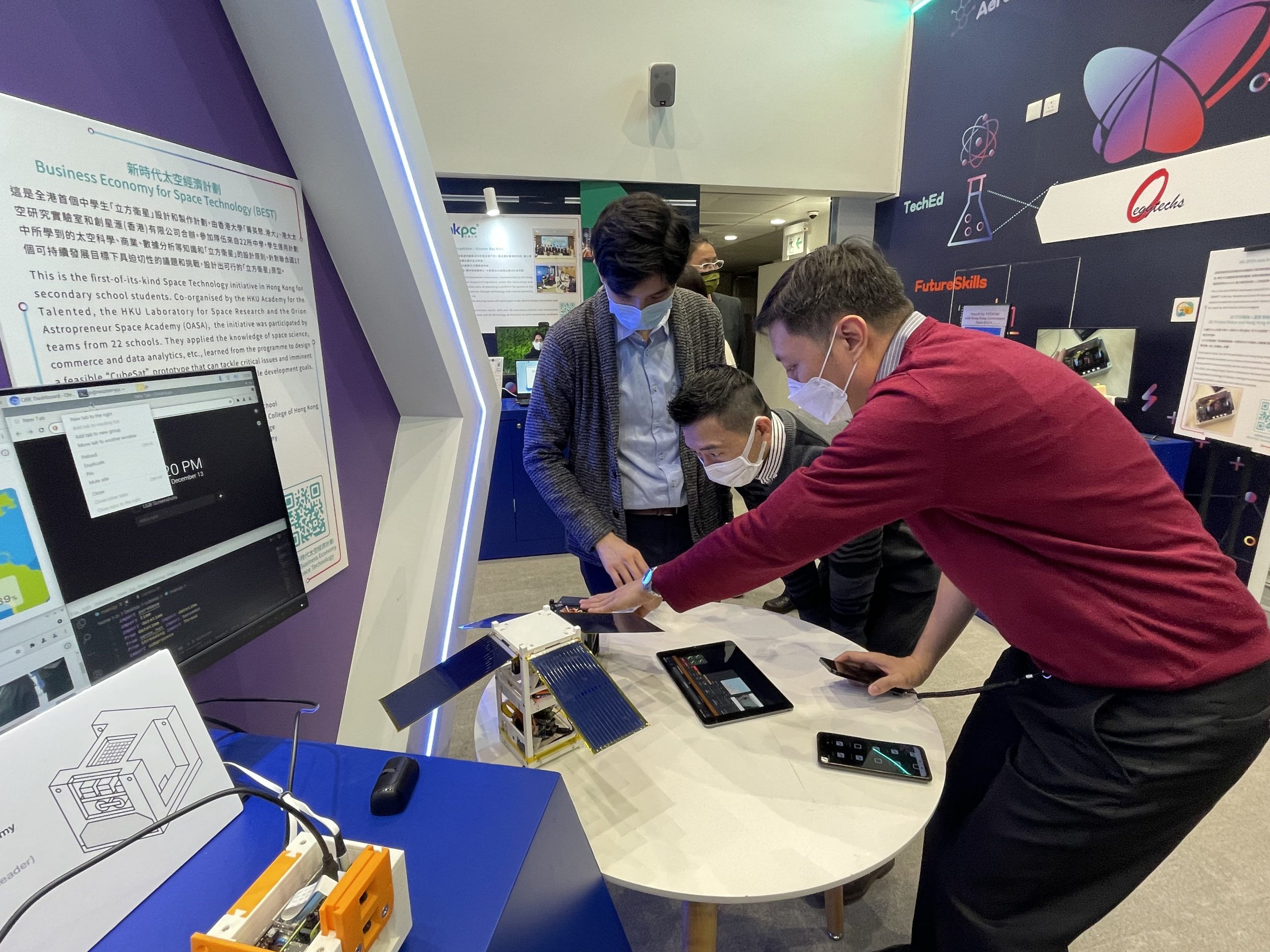 Mr. Andy Kong, our 'BEST' programme mentor, introducing our programme to visitors.
About The Business & Economy in Space Technology (BEST) programme
The Business & Economy in Space Technology (BEST) programme is supported by the HKU Academy for the Talented, the HKU Laboratory for Space Research and the Orion Astropreneur Space Academy (OASA). It is the first-of-its-kind Space Technology initiative in Hong Kong for secondary school students that is aimed at nurturing the next generation of "Astropreneur", through providing a guided, STEM-based, hands-on and immersive, interdisciplinary educational experience with a strong entrepreneurial edge. Participants attended a two-semester series of educational talks and workshops with professional mentorship guidance to learn how Space Technology and Space Data can bring immense business opportunities in the "New Space" era.
A total of 22 school teams participated in the programme, including Carmel Pak U Secondary School, Shung Tak Catholic English College, Queen's College, St. Stephen's Girl's College, Victoria Shanghai Academy, and Chinese International School etc. The teams applied Space Technology to design a "CubeSat" that can tackle critical issues and imminent challenges under the United Nations' 17 Sustainable Development Goals. Their projects yielded some exciting  business opportunities in the "New Space" Era that can contribute to the future development of Hong Kong, the GBA and mankind.
Check out the winning school team videos from the BEST programme (5mins each):