Hong Kong-based space expert Professor Quentin Parker welcomed the new horizons for humanity in space
2021 is a dreamy year for China. On the 17th June 2021, China's Shenzhou-12 spaceship launched and delivered the first crew to the Tianhe module, the first module of the Tiangong space station and China's first self-developed space station. Having plans to launch more missions, China targets to complete its space station by the end of 2022.
As a Hong Kong-based space expert, Professor Quentin PARKER, Director of Laboratory for Space Research at HKU, is delighted to see increasing role of China in space mission. In his recent media interview, he said to SCMP: "China has clearly demonstrated that it has the technical capacity to launch very sophisticated missions, and it is getting more sophisticated and technically accomplished."
Professor Parker stressed that he welcomed the new horizons for humanity in space and appreciated China's positive attitude and willingness to open up its own space station for international experiments and countries all around. "We care most about trying to move the frontiers of science forward through discoveries. And we believe that if you're collaborating, any kind of collaboration is good," he added.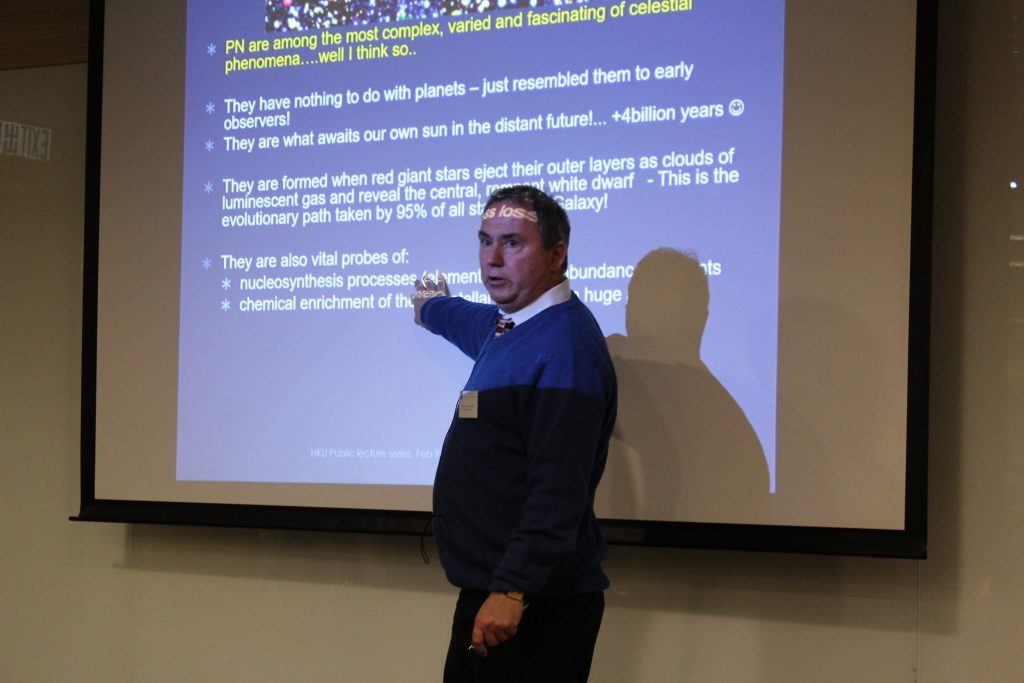 Being impressed by the capacity of China, he also expressed his excitement about this "space competition". "I am excited. It's not every day that anybody puts up a new space station," said Professor Parker in another interview with CBS. "They really are serious, I believe, in wanting to emerge as a very senior science power for the benefit of all mankind, not just China."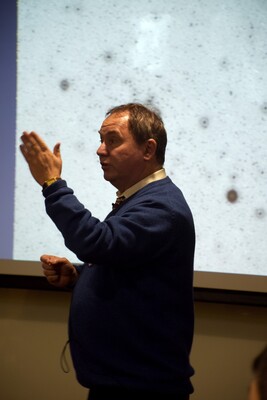 Media Highlights:
The Standard 英文虎报
HKU unveils a first-of-its-kind space technology programme for secondary school students 2-July-2021
Headline Daily 头条日报
港大首推中學生「太空計畫」 28-Jun-2021
Bastille Australia 巴士的澳洲
港大首推中学生"太空计画" 28-June-2021
Sing Tao Daily 星岛日报
港大首推中學生「太空計畫」28-June-2021
OpenGov:
HKU Co-launches First-ever Space Tech Programme for Young Students  26-June-2021
China Plus:
Podcast: What's driving China's space exploration?  25-Jun-2021
China Daily:
Scientists hail HK's role in space missions  24-Jun-2021
https://m.facebook.com/watch/?v=156608456410907&_rdr  24-Jun-2021
RTHK:
China's manned space mission  18-Jun-2021
South China Morning Post:
Podcast: Building China's new space station, Beijing's moon base plans and its growing space industry 24-Jun-2021
Ahead of Chinese space station mission, a call for more collaboration  17-Jun-2021
Meet the astronauts set to blast off on first Chinese space station mission  17-Jun-2021
CBS News:
Will China's fast pace in the space race fuel U.S. ambitions?  17-Jun-2021