Members
Below is a list of all LSR faculty and staff members. Use the filter on the left to refine the
results. Click on the individual for their further details.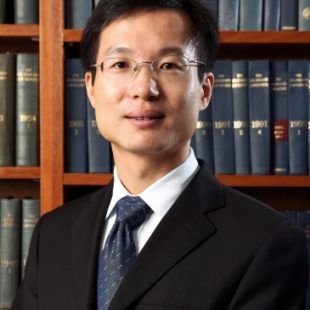 Yun Zhao
DEPARTMENT OF LAW
HENRY CHENG PROFESSOR IN INTERNATIONAL LAW
Professor, Head of Department of Law, HKU.
PhD (Erasmus University Rotterdam, the Netherlands), LLM (Leiden University, the Netherlands), LLM, LLB (China University of Political Science and Law, Beijing)
Biography
Prof. Yun ZHAO is Professor and Head of Department of Law at the University of Hong Kong. He is also Chen An Chair Professor in International Law at Xiamen University (2015), Siyuan Scholar Chair Professor at Shanghai University of Foreign Trade (2012-14). He is listed as arbitrator in several international arbitration commissions.
Research Area
Space Law, Dispute Resolution, International Economic Law, E-commerce Law
Contact
Email: zhaoy@hku.hk
Faculty Profile: https://www.law.hku.hk/academic_staff/professor-zhao-yun/